Rolling from one Christmas project to the next! (…more on the other Christmas project later…)
I was brought on during the tail end of this really cool project to put together the big finale sequence (you can see a bit of it in the video above. It has a huge castle).
But I was only a small part of a big talented team who have been working for much MUCH longer than I did to add some new magic to a wonderful holiday tradition.
So instead of reading my ramblings, lets hear what the official team at Reel FX had to say about this really fun show!…
Reel FX Partners with Madison Square Garden Entertainment to Bring its New 2011 Edition of the Radio City Christmas Spectacular to Life in Stereoscopic 3DLive
Reel FX announces details of its stereoscopic CG animation for "Humbugged: Rockettes to the Rescue" – a unique scene within the 2011 Radio City Christmas Spectacular, starring the world-famous Radio City Rockettes –"The Rockettes Magical Journey" which opens Friday, November 11th, 2011. The studio delivered a total of seven and a half minutes of stereoscopic CG content which will be featured on a massive 3D LED wall on-stage during the show. Reel FX Producer Greg Lyons, Digital Supervisor Glo Minaya and Senior VFX Supervisor Augusto Schillaci worked closely with Director and Choreographer of the Radio City Christmas Spectacular, Linda Haberman, and senior vice president, production, Madison Square Garden Entertainment Larry Sedwick from the pre-production and conceptual stages to the final dress rehearsals. The goal was to achieve a level of seamless integration between the stereoscopic imagery and live-action performers and to give audiences a new experience. Tickets are currently on sale for the annual holiday production, which runs through Monday, January 2nd, 2012 at Radio City Music Hall in New York City. View the full press release here.
__________________________________________________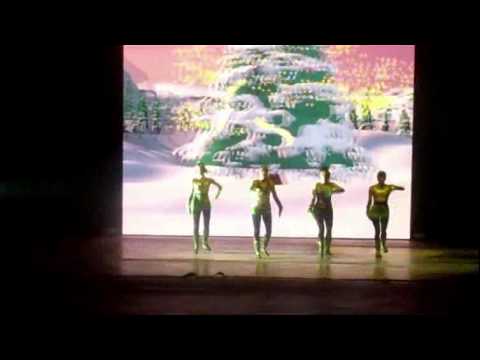 __________________________________________________
I really wish I could see this show live in New York come Christmas, because as you can see from the videos above, I think it's safe to say it's much more impressive in person than what I can see on my computer screen here at the studio!
So if you do get a chance to see the show…for one, I'm jealous. And for two, I hope you enjoy it! Because it was a lot of fun to work on.
…I feel like I say that a lot…